Education research is our focus
Welcome to PER-Central, a resource collection for physics education researchers. Here you may find articles, theses and dissertations, research groups, curricular material, and news and events of interest to the PER Community. Learn more about PER-Central.
PER Literature
Search the literature by:
Or find an article by topic:
By Topic:
Astronomy, Classical Mechanics, Electricity & Magnetism, Fluid Mechanics, General Physics, Mathematical Tools, Modern Physics, Optics, Oscillations & Waves, Other Sciences, Quantum Physics, Relativity, Thermo & Stat Mech
Reviews in PER
Volume 2 of Reviews in PER is dedicated to helping researchers get started in Physics Education Research.

In this review article, a member of the PER community presents an overview of an area of PER:
Selection, Generalization, and Theories of Cause in Physics Education Research: Connecting Paradigms and Practices
by A. D. Robertson, S. B. McKagan, and R. E. Scherr.
Find more articles introducing PER research methods in Volume 2 of Reviews in PER.
Community Resources
PER Programs
Browse the different PER groups and their descriptions on the PER Program Map.
For the Classroom
SEI Upper-Division Quantum Mechanics I Transformed Course Materials
This web site provides research-based materials for junior-level quantum mechanics 1 courses. Topics covered include the Schrödinger equation, bound state problems, Hilbert space and operators, the hydrogen atom, and spin. The course archives include documented student difficulties, learning goals, ConcepTests (clicker questions), class activities, homework, tutorials, and a conceptual assessment tool.
Find more PER-based Curricular Materials: Course Packages | Student Activities | Pedagogy Guides
Research Instruments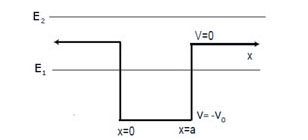 Quantum Mechanics Survey
The Quantum Mechanics Survey, developed by Singh and Zhu, is designed to evaluate students' conceptual understanding of quantum mechanics in junior-level courses.
PER Announcements
Announcing the PhysRev PER Statistical Modeling Review Committee
New committee will support high-quality statistical modeling techniques published and/or referenced in PhysRev PER. Committee chair and members will serve three-year terms.
PER Events
Physics Education Research Conference 2023
PERC 2023 will be held July 19-20, 2023 in Sacramento, California. The theme will be "Working together to Strengthen the PER Community of Practice."
Latest Additions
Latest Discussion Posts
May 6 at 2:00 PM EST
Tom posted Think Aloud Protocol to the US - Solo Physics Education Researc... thread.
November 7 at 1:14 PM EST
Steve Maier posted PERLOC Councilor Elections! to the US - Solo Physics Education Researc... thread.
February 22 at 1:23 PM EST
Steve Maier posted Call for PERC Proceedings Editor to the US - Solo Physics Education Researc... thread.
October 29 at 10:45 PM EST
Steve Maier posted Upcoming Talk! to the US - Solo Physics Education Researc... thread.