Education research is our focus
Welcome to PER-Central, a resource collection for physics education researchers. Here you may find articles, theses and dissertations, research groups, curricular material, and news and events of interest to the PER Community. Learn more about PER-Central.
PER Literature
Search the literature by:
Or find an article by topic:
By Topic:
Astronomy, Classical Mechanics, Electricity & Magnetism, Fluid Mechanics, General Physics, Mathematical Tools, Modern Physics, Optics, Oscillations & Waves, Other Sciences, Quantum Physics, Relativity, Thermo & Stat Mech
Reviews in PER
Volume 2 of Reviews in PER is dedicated to helping researchers get started in Physics Education Research.

In this review article, a member of the PER community presents an overview of an area of PER:
An Overview of Physics Education Research on Problem Solving
by D. P. Maloney.
Find more articles introducing PER research methods in Volume 2 of Reviews in PER.
Community Resources
Features
This document, prepared by journal editors and PER community members, grew out of conversations that brought attention to the negative impact particular reviews have had on community members. These conversations precipitated a survey inviting community members to share their experiences of the PER journal review process. This 2-page survey summary issues recommendations on the basis of our interpretations. We focus on respectful reviewing and do not comprehensively address reviewing practices writ large.
PER Programs
Browse the different PER groups and their descriptions on the PER Program Map.
For the Classroom

PhysPort
The PhysPort helps physics educators apply PER results, assessments, and the teaching methods based on these results.
Find more PER-based Curricular Materials: Course Packages | Student Activities | Pedagogy Guides
Research Instruments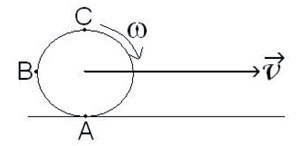 Rotational and Rolling Motion Conceptual Survey
The Rotational and Rolling Motion Conceptual Survey, developed by Singh and Rimoldini, is designed to evaluate students' conceptual understanding of rotational and rolling motion. The survey is based on investigations of students' difficulties in introductory- and junior-level physics courses.
PER Events
FFPER: Puget Sound 2020
The fifth FFPERPS (Foundations and Frontiers of Physics Education Research: Puget Sound) conference will be held June 18-21, 2020 at the North Cascades Environmental Learning Center.
Physics Education Research Conference 2020
PERC 2020 will be held July 22-23, 2020 in Grand Rapids, Michigan. The theme will be "Insights, Reflections, & Future Directions: Emergent Themes in the Evolving PER Community."
Latest Additions
Latest Discussion Posts
April 1 at 2:55 PM EST
Geoff Potvin posted PERLOC Statement on COVID-19 and Summer planning to the US - AAPT Physics Education Researc... thread.
March 24 at 4:43 PM EST
Steve Maier posted PER Town Hall (virtual) to the US - Solo Physics Education Researc... thread.
March 18 at 1:40 PM EST
Alexis Knaub posted APS Group on Data Science- free data science ed webinar to the US - Solo Physics Education Researc... thread.
March 13 at 12:46 PM EST
Steve Maier posted Deadline Extension for 2020 PERC Abstract Submission to the US - Solo Physics Education Researc... thread.