Education research is our focus
Welcome to PER-Central, a resource collection for physics education researchers. Here you may find articles, theses and dissertations, research groups, curricular material, and news and events of interest to the PER Community. Learn more about PER-Central.
PER Literature
Search the literature by:
Or find an article by topic:
By Topic:
Astronomy, Classical Mechanics, Electricity & Magnetism, Fluid Mechanics, General Physics, Mathematical Tools, Modern Physics, Optics, Oscillations & Waves, Other Sciences, Quantum Physics, Relativity, Thermo & Stat Mech
Reviews in PER
Volume 2 of Reviews in PER is dedicated to helping researchers get started in Physics Education Research.

In this review article, a member of the PER community presents an overview of an area of PER:
Identifying and Addressing Difficulties: Reflections on the empirical and theoretical basis of an influential approach to improving physics education
by P. R. L. Heron.
Find more articles introducing PER research methods in Volume 2 of Reviews in PER.
Community Resources
PER Programs
Browse the different PER groups and their descriptions on the PER Program Map.
For the Classroom
SEI: Upper-Division Electrodynamics (E&M 2) Course Materials
This web site contains a complete suite of resources suitable for the second semester of an upper-division undergraduate electricity and magnetism class. The materials include clicker questions, in-class activities, homework problems, and assessments.
Find more PER-based Curricular Materials: Course Packages | Student Activities | Pedagogy Guides
Research Instruments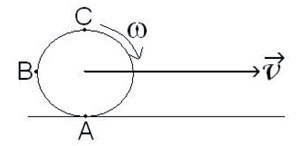 Rotational and Rolling Motion Conceptual Survey
The Rotational and Rolling Motion Conceptual Survey, developed by Singh and Rimoldini, is designed to evaluate students' conceptual understanding of rotational and rolling motion. The survey is based on investigations of students' difficulties in introductory- and junior-level physics courses.
Latest Additions